Aspinal of London has landed in our fine city! The luxury brand of handmade, quintessentially English luxury leather goods and gifts are a welcome addition to George Streets exceptional selection of shops. The handbags, purses, wallets, and belts are timeless pieces of quality craftsmanship, which will never go out of style.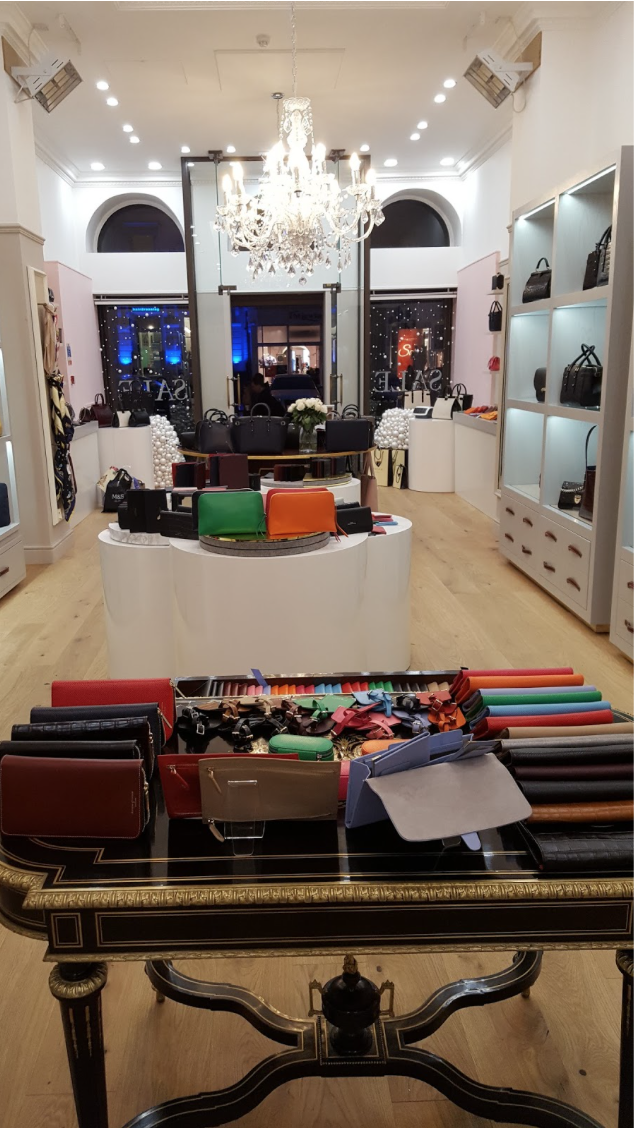 There is a range of gift items on offer as well, such as hip flasks, cufflinks, jewellery boxes, and journals all of which can be embossed in store, most of which can be done for free. In fact, almost everything in store can be personalised ensuring that your Aspinal piece is one of a kind. The store itself is stunning with high ceilings and period features. The shop fittings have been installed harmoniously with the surroundings creating a calm yet theatrical space in which to sip a glass of bubbly while trying to decide which bag, and in which colour, to buy.
Visit the new shop now at 43 George Street, and expect more from them in the spring when the full renovation is revealed. We can't wait.