I would never have thought about going to a Thai restaurant for breakfast but since visiting Chaophraya Edinburgh this past Saturday, I can't imagine going out for breakfast anywhere else.
First, let's talk about the view. It's lovely at night with all the twinkling lights over the city and castle but it's absolutely breathtaking in the morning.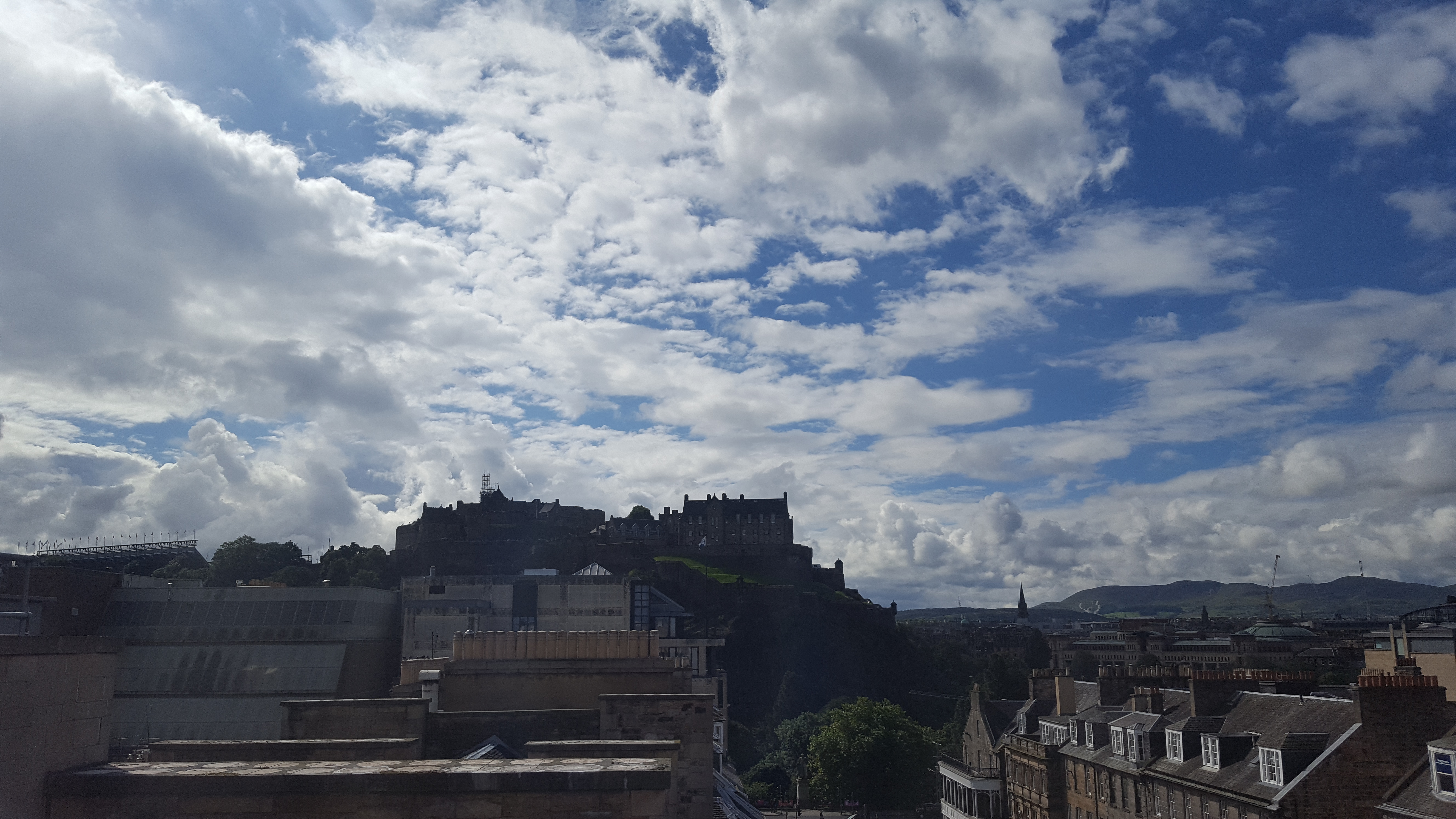 The atmosphere is calm and relaxed while the city wakes up to its day. Breakfasts here suitable for any occasion: early business meetings, catching up with the girls, a romantic morning for two, or even a family of three who don't want to cook (that's us). We were seated by the window with a perfect view of
the castle and our drinks order was taken. The little one got a sweet pressed apple juice, husband got a black coffee, and I opted for a green tea. Look how gorgeous my tea bag was, I almost didn't want to open it!
We found it very hard to choose our breakfasts, it all sounded so interesting. After much deliberation, we chose the coconut pancakes, pan eggs, and a bacon roti. Thankfully we didn't have long to wait, the service is spot on and swift.
I took the pancakes which come filled with your choice of chocolate and banana or mango and blueberry. The pancakes were light and fluffy with thin, slightly crisp edges. Though made with coconut flour they did not taste coconut-y. I loved the mango filling and blueberries on top, as did our daughter who stole my breakfast and gave me her own, the bacon roti.
I never thought anything could take the place of a bacon butty in my heart but the bacon filled roti at Chaophraya just may have. The roti itself is like a thick, buttery, flaky crepe, but better. It's filled with crisp bacon and served with punchy sweet chilli sauce. The only thing that could have made it better was another one served alongside it.
The man went for the pan eggs which came cooked perfectly in their own pan topped with minced pork, Asian sausage, ham, spring onions, and sourdough toast – like a full breakfast but Thai style. He thoroughly enjoyed it all saying it was better than a fry up as it all tasted so fresh and didn't leave him feeling fat and bloated and in need of a nap.
We all felt fit, well fed, and ready to seize the day after our low stodge/high flavour meals. I'd highly recommend treating yourself any day between 8am-11am for a wholesome, well cooked, beautifully presented, and expertly served breakfast at Choaphraya