Pride of Scots is not just a souvenir shop, although they do send plenty of those. They are a retailer of gifts and clothes, as well as souvenirs trading in London, Scotland, York and Liverpool. What started as a London shop quickly grew and on their second anniversary, the company opened a retail shop in Liverpool as well. Not long after came York and of course, the Edinburgh shop located at the west end of Princes Street.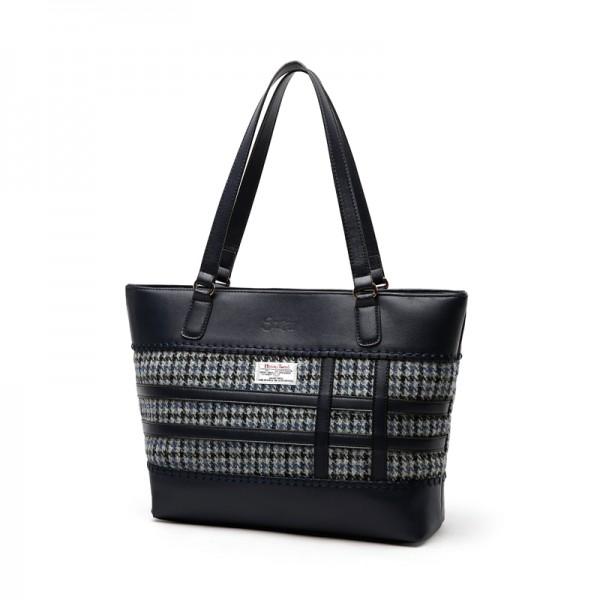 Pride of Scot has what all visitors to Scotland are looking to buy as souvenirs and to gift to their loved ones that give an expression of  Scotland's culture and heritage. Yes, they sell silly magnets, pencils, pens, and the usual items you would expect but what might surprise you is the range of good quality cashmere, wool, and Harris tweed also on offer. Even more surprising than the breadth of items on sale beyond 'tourist tat' is the affordable price. Cashmere scarfs are only £39.99 or how about lambswool from only £12.50. Harris Tweed purses start at only £19 and they have a full range of bags, shoes, and other tweed accessories. You can even pick up a casual kilt for only £40!
What differentiates Pride of Scots from other gift retailers are the customized and printed items about specific regions, cities, and attractions in the UK. They have unique "one-of-a-kind" product lines as well as a number of exclusive, proprietary products of bespoke design and handmade models.
Now with mi Edinburgh and Pride of Scots you can save 10% on all your purchases from the shop, simply request your mi Edinburgh 10% off at the till when you pay. Can't make it into the store? No problem, you can order stock online. Use discount code LP123 to save 10% online and instore!
http://www.pridesouvenirs.co.uk/