Full disclosure, I am a wagamama addict. Before the first branch opened in Edinburgh I would make a point of eating at one anytime I was in London or Glasgow. Then we got our first on Lothian Road, then Ocean Terminal, and now St. Andrew Square. Yes, I have been to them all. Yes, the food is consistently good in all of them but there is one that has the edge over the rest and that's St. Andrew Square.
Let's start with what sets it apart from the rest; wagamama St. Andrew Square is the only branch in Scotland with a cocktail menu, and what a cocktail menu it is. We tried 3 cocktails and plan to go back to try the rest. The wagamama Mai Tia is an interesting take on this tiki standard drink with plum wine and Sang Som rum from Thailand. It was a great balance of tart and sweet with a hint of bitters. The Yuzu Mojito is a fruity twist on the popular classic using yuzu liquor from Japan. (Fun fact: Yuzu is an asian fruit most similar to a grapefruit.) Our favorite cocktail was the Momo Iced Tea which tastes just like a peach iced tea but better cause there's booze in it.
The service at the St. Andrew Sq. wagamama is slick and friendly. We loved the buzzy but cozy atmosphere. There's a good range of tables to choose from including the long sharing tables wagamama is known for along with tables for two or four and booths for up to 6. You can even sit at the open kitchen and watch your meal being made by the skillful chefs.  The restaurant is well designed making the large space feel intimate and open at the same time. The floor to ceiling windows overlooking the square, brick walls, exposed pipework, and clever lighting make it feel warm and modern at the same time.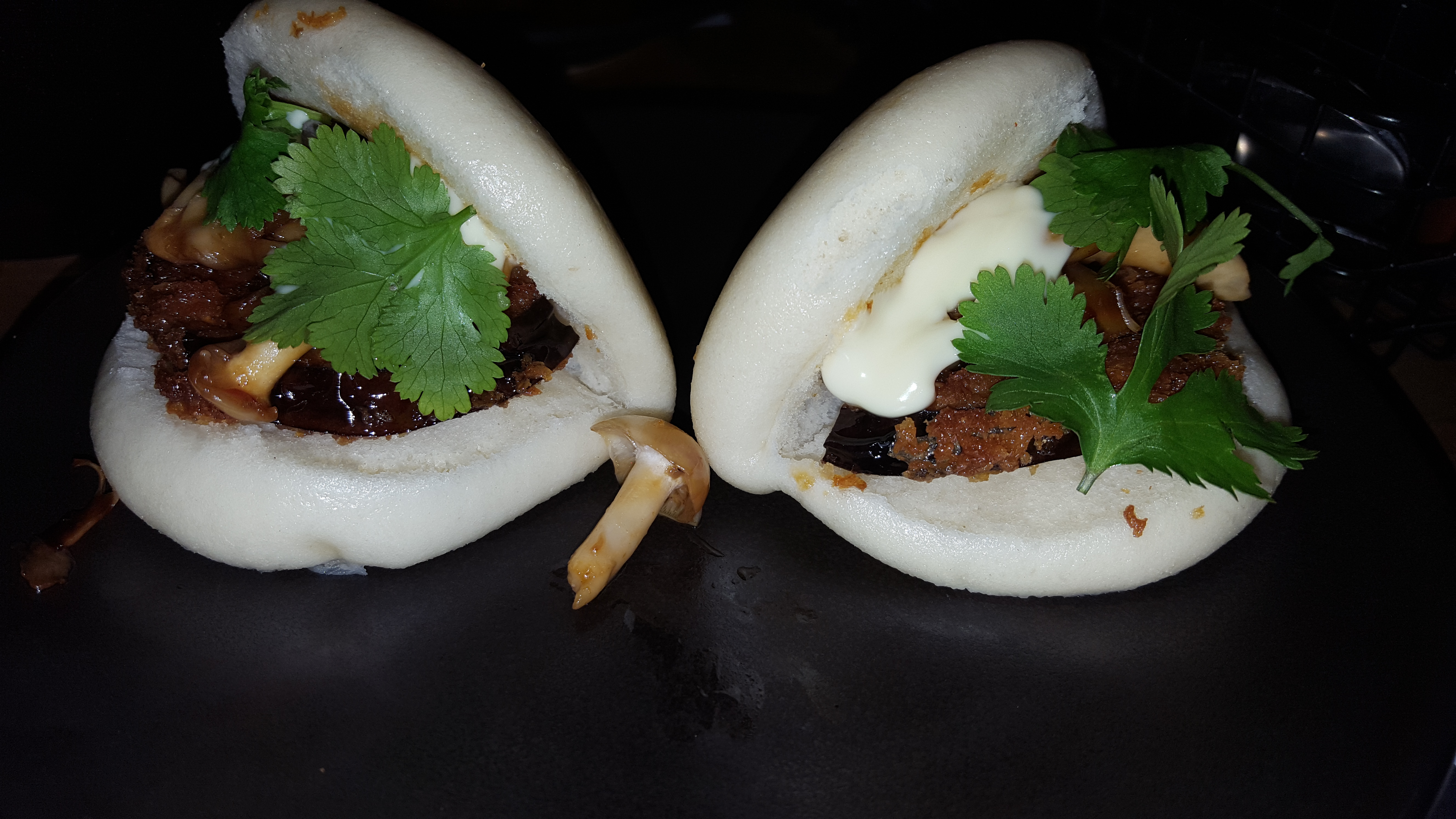 Since this was my umpteenth time visiting a wagamama I decided to forgo my usuals and order some of the new dishes, including some off the vegan and vegetarian menus. For starters and sides we went for the Bang Bang Cauliflower, Prawn Lollipops, and the Mushroom and Panko Aubergine steamed buns. The Bang Bang is a generous portion of tender cauliflower in a sweet chilli sauce which went exceedingly well with the Lollipop Prawns, also sweet and spicy and only missing another portion of the same alongside it. Our favourite of the lot were the steamed buns which were soft and fluffy, like eating a chewy cloud of awesomeness. The mixed mushrooms and panko aubergine were delectable and and we would have happily eaten them all night long.   Time for mains and time for another drink. We tried the new Gin and Tonic made with Jinzu Japanese inspired gin and Fever-tree tonic garnished with pink peppercorns. This is one for proper gin aficionados – its complex and, very very dry with spicy and bitter grapefruit tones.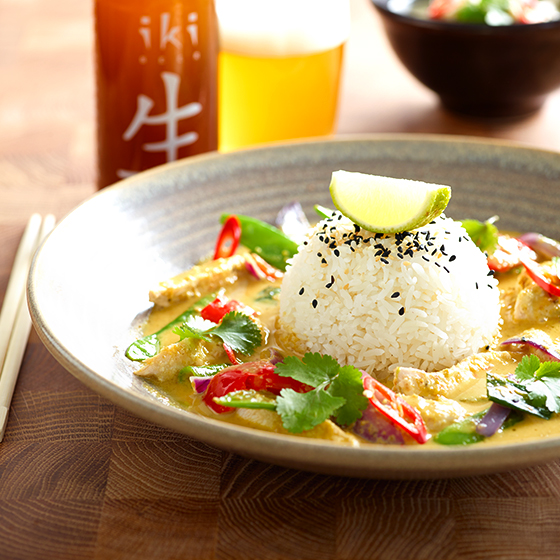 We thought it was a nice accompaniment to our Vegan Ramen and Pork Tonkatsu.   I've had a lot of ramen at wagamama but the Kare Burosu Ramen is totally my new favourite. Each component of the dish could stand alone in its own delicious way.  The broth is better than any other I've had, hearty and rich, while the mixed mushrooms were earthy and wholesome. The udon suited the dish well rather than the traditional thin noodles. The pork belly Tonkatsu is not the sort of thing I would normally order but I really enjoyed it. The crispy panko crust balanced the tender and juicy pork belly within. Served on a bed of sticky rice and topped with a refreshingly dressed salad.
One of the best things about eating at wagamama is how light and fresh the food is meaning there is always room for dessert. We went for the fig and coconut cheesecake, which tasted like a tropical holiday, and the panko bananas with salted caramel ice cream. Rounded off with a plum wine it was the perfect end to a perfect meal.