You're​ ​in​ ​town​ ​shopping​ ​with​ ​your​ ​partner​ ​and​ ​rather​ ​than​ ​telling​ ​you​ ​if​ ​the​ ​tan​ ​or​ ​the​ ​brown​ ​bag goes​ ​better​ ​with​ ​your​ ​shoes​ ​he's​ ​moaning​ ​"aren't​ ​you​ ​done​ ​shopping​ ​yet?".​ ​Time​ ​to​ ​hit​ ​Rose Street​ ​and​ ​drop​ ​him​ ​off​ ​at​ ​Scotts.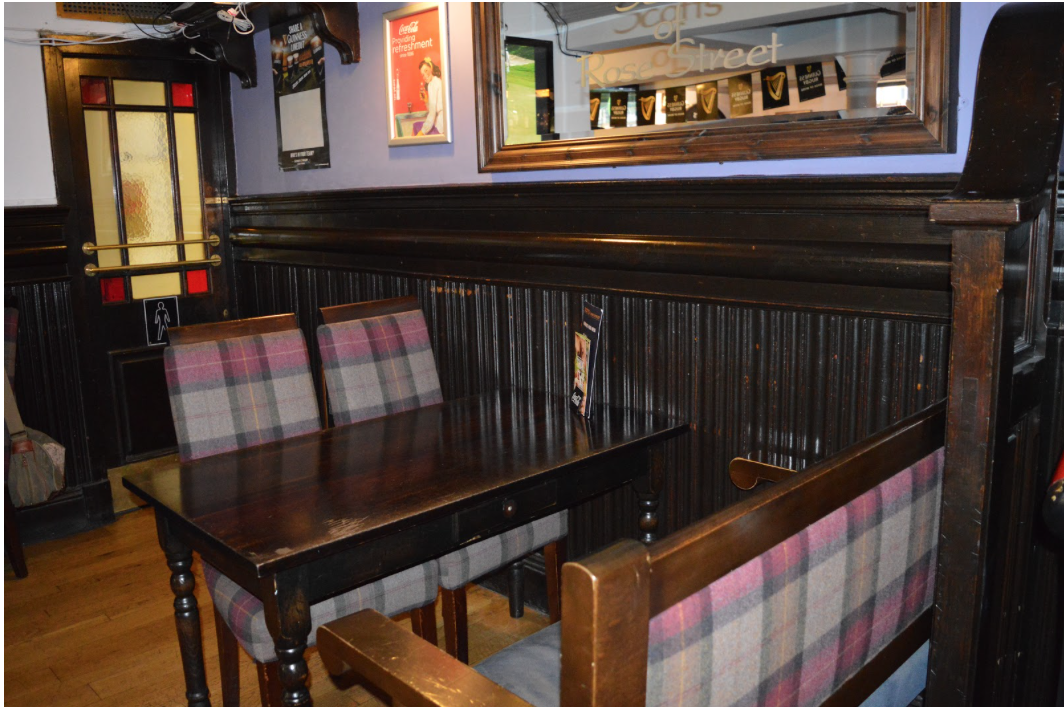 Scotts of Rose Street is a smashing wee boozer with a dedicated following of locals. They house 3 flat screen tellies showing any match you like, they'll even show different games on each, keeping everyone happy. They have a well rounded selection of malts to enjoy in a cozy corner while reading the complimentary newspapers. Visit on a Sun-Wed and get a pint of a
spirit and mix for only £2.50, cheapest on Rose Street.
And if you're feeling peckish meals are only £4.95 including chilli, thai noodles, haggis stovies, and chicken curry. Give your other half £10 and he can have a smashing time at Scotts, leaving you more time, and more dosh, to shop at your leisure. When you're done, meet him for a bottle of house wine at only £9.95, or a whole cocktail pitcher for a tenner. Sit outside or at the cozy window seats and watch the world go by while you relax your tired feet. Perfection.