What most people don't realise about the Boozy Cow, and what really makes it a place worth spending your money, is that all profit goes to charity.
That's right, its a none profit restaurant and bar with £3 gin and tonics and killer burgers, what's not to love?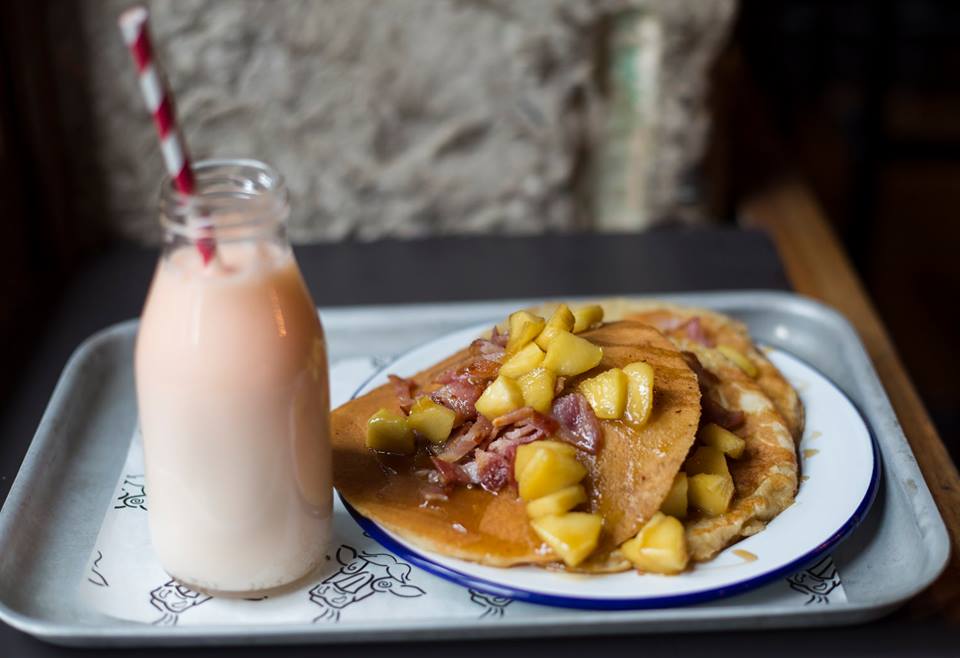 With its dark interior, 'blood' splattered window, and graffiti filled walls the Boozy cow Edinburgh looks like the bar in a B horror movie, one which has its tongue firmly in its cheek. Its all a bit of fun and theatre which compliments the meat feast of a menu featuring burgers, dogs, awesome sides, milkshakes, and cocktails. There' are no formal plates or cutlery (though you can get them on request) instead, you're encouraged to get messy, have fun, and enjoy those calories.
There's DJ sets at the weekend, live music Thursday nights, and cult classic movies showing all day on the back wall. Its a fun place to eat or drink any time of the day but do yourself a favour and check out the #SundayBrunchClub